New recordings!
A very big thank you to collaborative pianist, Kristen Kiekel, for playing so wonderfully!  A fantastic colleague, a great pianist, an even better friend—she's on to great things! I'm most excited to add Batter my heart from John Adam's masterpiece, Doctor Atomic.  I have always loved new music, and I am very​ excited interpret Adam's aria.  Hearing new music excites...
Der Vogelfänger bin ich, ja!
I'm studying up on my German for Papageno for Opera New Jersey in a few weeks, and it never felt better!  There's something I love about this character, and I discovered that it's the same thing I love about Samwise Gamgee: their utter simplicity.  I've discovered that the more possessions I keep, the more they begin keeping me​.  Papageno only needs a wife (and maybe some...
The Black Cat begins to take form!
We did a photo shoot for the world premiere of Revak's The Black Cat ​today—I can't wait to see how they turn out.  A huge velour wingback chair, torn pages, an accordion, a tupperware full of blood—fake blood, that is.  Brenna Geffers, the director from Philadelphia Opera Collective's The Consul ​last year, gave excellent direction the entire time, which keeps the...
New Photos!
A very big thank you to David Schrott for new photos for both the website and a new headshot!  We had a blast shooting around Lancaster, viewing pine forests, a farmers market, train stations—oh my!  All artist and part farmer, this gentleman knows how to snap a picture! 
(I meant to post this yesterday!) Here I sit at Johnny B's Diner after our 50th performance of the blessed children's opera, Pinocchio. If I have a smile on my face, it's from the three egg western omelet I just devoured and the hot coffee sitting in front of me. We have three more performances in front of me before I return home (but by the time I post this, probably two!). ...
3 tags
My brother Benjamin has had no easy life. Most of this comes from two things: being the only introvert in a family of gregarious extroverts, and the second because he has invested his life in a vigorous search for truth and beauty (to which we would reply, they are the same). All of my closest friends know Benjamin, if not personally, then definitely by name, as I doubt I have ever had any...
An introduction to Pulitzer prize winning, A Death in the Family by James Agee.  This could have very easily been about my childhood (but 80 years too early!).   May God bless my people, my good mother and my good father.  My brother, my sister and her husband.  Remember them kindly in their hour of trouble and in the hour of their taking away.  My people, who are so dear to me and who live so...
SNOW DAY!!! Yesterday at this time, it was 45 degrees and sunny, but as I'm coming to discover, snow is a way of life in upstate NY.  The weather seems to change in a cycle: heavy snowfall, cold days, warmer temperatures, complete melt, balmy two-three days, chilly day or two*, snowfall.  As I type this, I'm inches from the oven in the kitchen, which serves as our heater for the south...
Hello, World Wide Web!
It's a great pleasure for me to announce that chadwicksomers.com is up and running (as you're aware by now!).  This website will offer media, featuring both video and audio,  announcements and reviews.  Please continue to keep an eye on the website as things are bound to change as new opportunities open in the future!  What an exciting life it is! Drop me a note in the contact section...
chadwicksomers.com →
I've been distant?  Irritable?  Distracted?  I've been busy working on my website, of course!  Check it out by clicking the link above!
Was it something I said, oh Chariot of my Personal Items, that made you slip by me? I held you in my pocket, kept you warm for                                                                      8 years.                                                                                     My Lord. time ebbs away at us all— or rather, was it I, in my ever-neglect who missed your fall? return...
During my three months Italy (as documented in the archives of this very blog!), I had the opportunity to study with a world famous baritone, who spent most of his career singing in the biggest opera houses around the world.  Our time together in the studio always consisted of vocal critiques, and suggestions, but our time in Cafè Centrale mostly consisted of hearing hilarious stories about his...
In Honor of Debs
Today we performed shows #24 and #25.  Halfway! Opera Saratoga had enough foresight and wisdom to hire our team an honorary Mom.  Her name is Deborah Rocco, or better known as DROX.  Debbie has been at this for 10-ish years, slaving away as the Director of Education and Outreach for the company, and she shines brightly.  Not only does she send weekly texts to pep us up for the 10-11 shows...
2 tags
Sometimes I just get visions of biking through...
i carry your heart with me(i carry it in my heart)i am never without it(anywhere i go you go, my dear;and whatever is done by only me is your doing,my darling)                                                i fear no fate (for you are my fate,my sweet)i want no world(for beautiful you are my world,my true) and it's you are whatever a moon has always meant and whatever a sun will always sing...
A snow day cancelled our morning show?! I practiced AND went for a long run (and didn't die!)?! Saw Ashley's new Warby Parker's and Justin's face when we FaceTime'd?! Free freshly baked everything bagels?!?! Could my life get any better?!
Tonight was the first clear night we've had in Saratoga since my arrival two weeks ago.  I was taken aback—it's been a while since I've seen the stars.  I count myself lucky if I can see Orion's belt from my rooftop in Philadelphia!  Luckily, I happened to go on a long run tonight (soundtrack: Hurry Up, We're Dreaming and Before the Dawn Heals Us by M83, of...
The five of us are perfectly established for MTV to produce a show akin to the Real World about our lives in our ancient house.  We're all from different backgrounds, different religions, a wide variety of personalities, and yet, the cameras haven't arrived yet.  But keep waiting!  I think MTV is going to accept out pitch.  Kidding.  But that's exactly how I described my current...
By now, if you haven't realized, my three fellow singers, the pianist and I are traveling around to schools doing what we call outreach. It frightens some away, and it's whispered in the halls because, what everyone knows—but no one wants to say—is, we perform for children. Children Let me say that again, I'm performing for children. There it is. It's out there. I've spent 7 years of higher...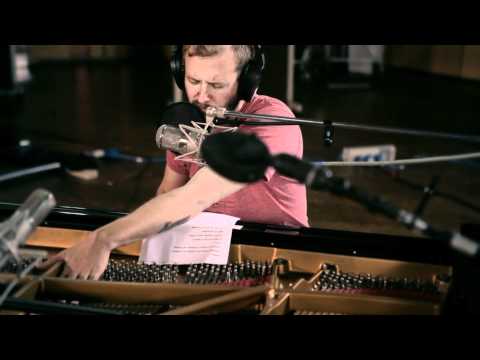 After two weeks, three grocery runs, two long runs (the second wasn't nearly as unbearable as the first), four shows, a visit to my friend's church, two dinner parties and many naps, I think I can rightly say that I've settled into life in Saratoga Springs, NY.  Cities are like introverts: you have to seek out their personality, it takes seriously listening and work, but...
About five weeks ago, I took a ski trip to Sugarbush, VT with some very good friends, including one of my many roommates (all of whom I love) and AB herself. Our little group of seven rented a chalet, skied whole days away, taking in the views from the top of the Green Mountains and retired to our cabin to make dinner together, enjoy wine and the gas stove in the living room and revel in our deep...
After three days of rehearsing and two run-thrus, we had our final dress rehearsal for Pinocchio today.  In attendance were all the Friends of Saratoga Opera.  They got a special showing for their grandchildren.  We received warm feedback from the donors, but I only got frightful looks from the children.  Turns out, I was so believable as the Wolf/Puppet Master, I terrified some of the kids and...
I used to say that I loved coffee, but recently, I've come to realize that it just isn't true.  A true coffee lover will journey to new coffee shops to try their espressos.  A devotee of the bean will always look for the freshest hand poured coffee.  And then there's me.  I'm what you call a junkie.  I don't take this title willingly, it's something I've...
Finally working the 9 to 5
Well, okay.  Our rehearsal begins at 10, but really more like 10:15.  We'll sing through the opera twice, but stop at 1 because we need lunch.  Then back at it again at 2 until about 4:30.  That's basically a 9-5, right? I was thinking about all the people I love who work these hours today, and how I had unwittingly joined their forces, how I finally have a job that works their same...
"My favorite things in life don't cost any money. It's really clear that the most..."
– Bowman sent me this quote from Steve Jobs circa 1984, after our summer farming in Italy.
Somewhere in the process of rehearsing an opera, there's an inevitable day, which everyone dreads: memory check, out deadline for memorization. In a professional atmosphere, ideally the singers would learn the music, work on it with an opera coach (an expert in language and opera styles), and come to the first rehearsal almost completely memorized! Fortunately, since I'm hired at an...
I left Philadelphia on May 16, searching for a place to travel, ignorant to what the next corner held, and now, on September 10, I've boarded my last bus taking me from the last leg of my trip, a week long bachelor party touring Virginia and the marriage of one of my best friends, back to Philadelphia. For nearly four months I've lived as a vagabond, working as an opera singer for...
What a shock I had.  I had walked to the nearest cafe in the airport for my morning cappuccino, and what I saw was a circus.  I had been used to seeing Italians standing at the bar, waiting for the barista to wait on them, bringing their drinks in some semblance of order, but mostly as they would finish preparing them.  Instead of the familiar scene I had become accustomed to watch, the...
It always starts without my noticing.  I'll tell a story of my trip to someone who just asked, and while recount the tale, something seems a bit off, there's a tiny hole, like a black speck on a painting.  I brush over it, and then I realize after the conversation ended that I left out some small detail, the name of the restaurant or the street or that we sat on the curb to eat a snack...